MCF is now offering PCB design to its list of services, MCF's in-house team of highly skilled and experienced designers will be able to help your team with any of its PCB design needs. We have over 30 years of PCB design experience. We can support all major design tools available and work hand in hand with engineers and manufacturing to ensure the highest quality design is provided. MCF's Engineers have decades of Printed Circuit Board Design experience to ensure the placement of parts meets circuit and mechanical architecture needs. Because we also provide manufacturing and prototyping services, MCF can ensure that your PCB design meets quality standards for PCB manufacturing, Assembly and Testing.
MCF has extensive experience in a wide variety of technologies including high speed designs, RF, power supplies, digital and analog, DDR2 and DDR3 memory, as well as EMI and thermal analysis design practices. MCF also offers high level schematic capture and PCB library set up and management.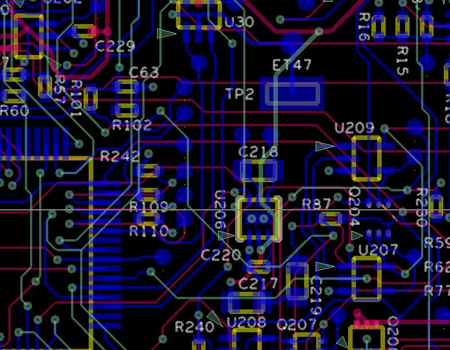 PCB Design Services
Schematic capture
Component footprint creation
PCB Design
PCB Layout
Prototype Procurement
Creating RoHS Compliant Designs for New Layouts
Converting Existing Assemblies for RoHS Compliance
PCB Design Capabilities
Single Sided
Double Sided
Multiple Layer Boards
Rigid and Flexible Circuit Board Technologies
Mixed Components – Through-hole and Surface Mount
Areas of Expert Experience
High Density Boards
EMI Protection
High-speed Signal Design
Differential Impedance Control
Fine Pitch BGA Layout
High Current/Voltage Designs
Sensitive Analog Circuits
Design for Manufacturability
Contact MCF Electronic Services
Get in touch with us to start your project or ask one of our experts a question!